Synology Diskstation DS2015xs and DS3615xs Will Debut Soon
It appears the news of two product launches have leaked in the UK, assumed from Synology's UK office based in Milton Keynes.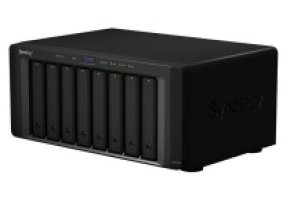 The Synology DS2015xs is an 8 Bay Desktop NAS Enclosure which features an all-new quad-core CPU and built- in 10GbE SFP+ LAN ports, providing excellent performance for data transfer and multi-tasking data processing. With scalability of up to 20 drives, Synology DS2015xs is the ideal storage solution for centralizing data backups, protecting critical assets and sharing files across different platforms.
Excellent Combination of Cost-effectiveness and Performance
DS2015xs is built for small and medium-sized businesses seeking for an excellent combination of cost-effectiveness and performance. Equipped with an quad-core CPU, expandable RAM module up to 8GB , native SATA III 6Gb/s support , and built-in 10GbE SFP+ ports , DS2015xs is ideal for the mission critical tasks, multi-tasking data processing as well as virtualization support. Through advanced flash technology, the combination of hard drives and SSD cache boosts throughput efficiently while minimizing cost per gigabyte. With link aggregation, Synology DS2015xs can deliver up to an average 2,095 MB/s sequential read throughput and 59,185 sequential read IOPS unde1r RAID 5 configuration with VLAN 1 .
Virtualization Certified
DS2015xs provides seamless storage solutions for virtualization environments, including VMware , Citrix , and Hyper-V . Being VMware vSphere 5 and VAAI integration certified, DS2015xs helps offload specific storage operations and optimizes computation power for unparalleled performance and efficiency in VMware environments. As the centralized storage of a virtual environment, DS2015xs enables virtual machine migration, allowing movement from server to server whilst eliminating service downtime and disruption to user. Windows Offloaded Data Transfer (ODX) and Synology Advanced LUN support extremely improves the efficiency on massive data transfer and migration. Pricing for the US is currently unknown.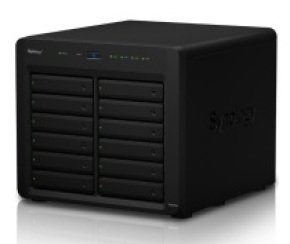 Synology DS3615xs 12 Bay Desktop NAS Enclosure supports the reliable and ultra-high performance network attached storage solution for large scale businesses that require an efficient way to centralize data protection, simplify data management, deploy virtualization solutions, and rapidly expand storage capacity with minimal time spent on setup and maintenance.
Ultra-High Performance
DS3615xs delivers ultra-high performance at 2,352 MB/s sequential read throughput and 268,064 sequential read IOPS under RAID 5 configuration with VLAN 1 . Through advanced flash technology, the combination of hard drives and read/write- optimized SSD cache boosts throughput efficiently while minimizing cost per gigabyte. In addition, DS3615xs comes with native SATA III 6Gb/s support that unleashes the full potential of blazing fast SSDs, ensuring the optimum data process under heavy system loading. In addition to default 4 Gigabit ports, DS3615xs comes with one PCIe 3.0 x8 slot , allowing installation of one high performance Network Interface Card (NIC) for maximized bandwidth, bringing you the superior performance that data-intensive applications demand of your storage system. Equipped with 4GB RAM and up to 32GB ECC RAM expansion support, DS3615xs ensures data accuracy as well as ultra-high performance to provide a rigorous foundation for the mission-critical tasks of your business.
Robust Scalability
When the storage capacity of DS3615xs nears its limit, expansion is easily accomplished with Synology DX1215 via specially-designed connection cables to maximize data transmission throughput between main server and expansion units. With two DX1215 attached, DS3615xs supports up to 36 drives and 216TB of raw capacity 2 and provides the ability to seamlessly expand a single volume up to 108TB on the fly. Management of the large storage space on DS3615xs is simple and flexible. Multiple Volumes on RAID allows users to create more than one volume on a RAID structure, providing a flexible and efficient way to manage the storage across all hard drives. When the need for more space arises, the volume could be easily expanded without any service disruption. Pricing for the US is currently unknown.